The demand for endangered wildlife needs an ever-greater focus. To slow biodiversity loss it is critical that more people change their consumption behavior.
Generations of people have watched in wonder the wildlife documentaries of Sir David Attenborough, listened in awe to the empathy and tenacity of Dame Jane Goodall and been inspired by the Swedish teenager, Greta Thunberg, whose sheer determination has created a global movement for change.
Now we must ask ours, what can we do to help their work and be a visible force for change in the 'real' world – beyond social media?
Active for Animals' work addresses the desire for wildlife, with our key focus being to collapse the demand for rhino horn driving the current rhino poaching crisis.
While our campaigns incorporate awareness-raising and education strategies, we believe more highly targeted demand reduction campaigns and strategies are needed to drive rapid behavior change in the consumer groups driving the extinction crisis.
But we also know that we need to get more people into action to tackle both the legal and illegal trade in wildlife. To slow biodiversity loss consumers worldwide, and including in North America, must challenge the commercialization of wildlife.
To help people take action, Active for Animals has created the One Small Step.. Campaign. Throughout 2021 and 2022 we created activities for people to let businesses and their political representatives know they want change now.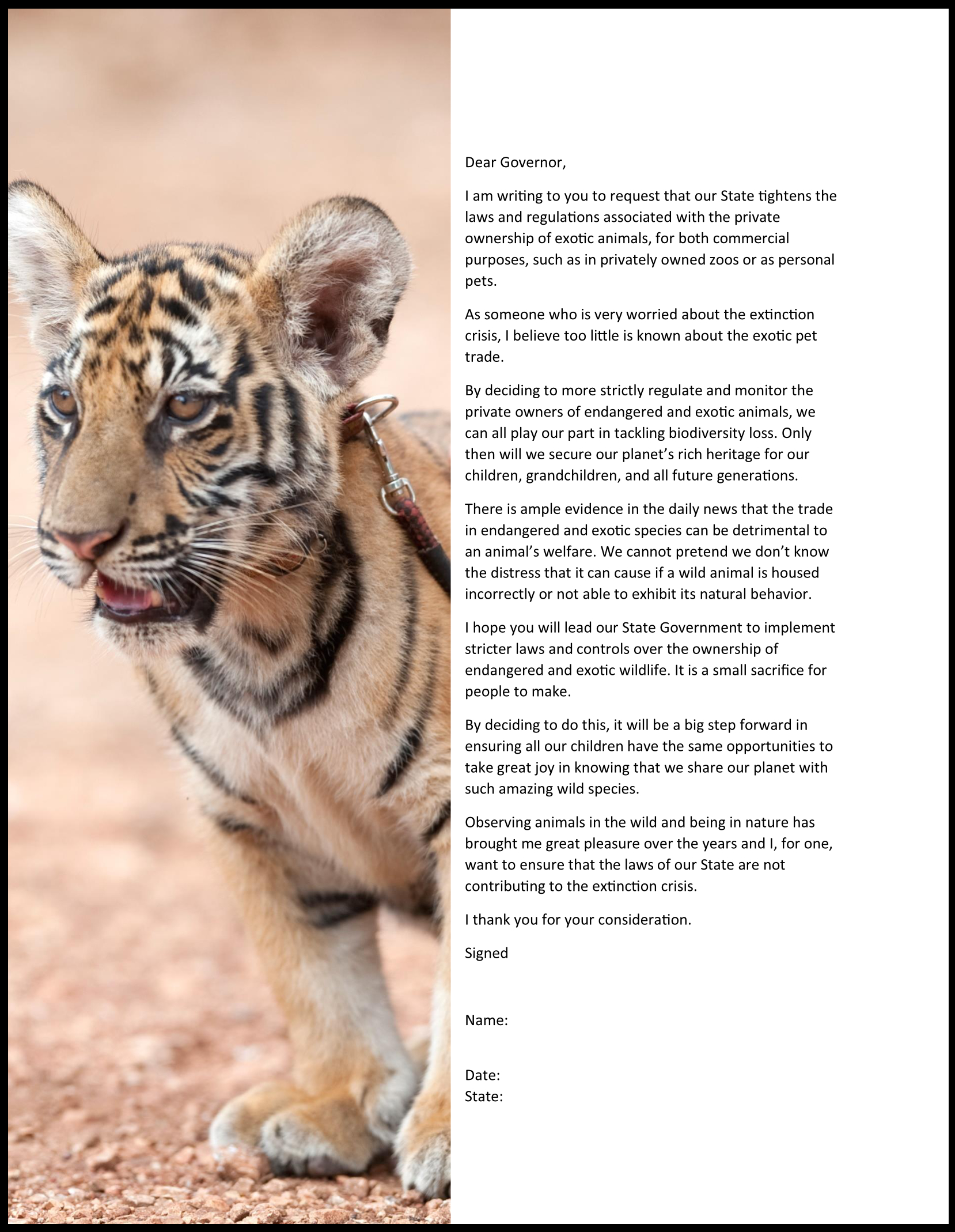 We are delighted that our work has played a small part in the recent changes to the US laws which bans the shark fin trade and President Biden signing a bill outlawing private ownership of big cats. Sometimes we can feel a little overwhelmed by the complexity of the issues facing the natural world. The only decision we need to make is not to leave it to someone else to fix.
HOW YOUR DONATIONS WILL BE USED
Your donations will be used for Active for Animals' campaigns in Viet Nam and North America.
It doesn't matter what you call yourself, activist or simply a citizen who cares what is happening to wildlife. At this critical point in time, when we are being asked to make the next decade matter for wildlife and the natural world, it is about what you choose to do. All of us must be a part of the solution. If there are issues that distress you, then act.
By working together we can ensure that extinction doesn't happen on our watch. We hope that you join us and get Active for Animals!
Active for Animals Inc. is a nonprofit corporation, exempt from federal income tax under IRC Section 501(c)3. The organization is based in Asheville, North Carolina; and is run by volunteers.