I'm participating in World Games For Wildlife
My name is Ava and I am currently 13 years old.
I want our wildlife to stay on this earth!
I am participating in the World Games For Wildlife challenge because these animals deserve to live on this earth as much as we do. It is inhumane for people to kill innocent animals for sport or money. My challenge is to walk on a path and when you look at the path from a birds iview it will look like a rhino. I will be doing this walk with my friends from swimming as we all want to make a change!
I would really appreciate it if you could donate to support my efforts and these beautiful creatures.

Every day we lose nearly 100 elephants to poaching and a rhino is killed every 8 hours for its horn. We can't let this happen! By fundraising for Nature Needs More I'm sending a strong message to the traffickers and users of illegal and endangered wildlife, we want this trade to STOP. I can't imagine a world without them, can you?

Please sponsor me to support my challenge and join me. Together we can make a real difference, because Nature Needs More.

Thank you for being game!
xx Ava
Thank you to my Supporters
Paul
Josie Dilettoso
Alice Kernich
Alice Bright
Erika Munton
Heath Bull
Marcus
Mia Havryluk
Gerard Morais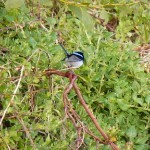 Zara Giacobello
Heather
Holly & Jacquelyn Stephens
Jan Walshe
Emily Kingston
Aggie Sharma
Maya And Helen
Ruby Wynen
Anonymous
Anouk Thaddeus
Amelia Everitt
Simon Gitson
Melody Wang
Noa Sexton