I'm participating in World Games For Wildlife
My name is Eliza and I just turned 8. I am challenging myself to swim 500 meters breaststroke in one session. I am hoping that you will support my efforts and donate to my fundraising challenge.  I care about the environment and animals and so I've decided to give our wildlife some help, and I'm participating in the World Games For Wildlife between 5th November to the 21st November 2018.
 
Every day we lose nearly 100 elephants to poaching and a rhino is killed every 8 hours for its horn. We can't let this happen! By fundraising for Nature Needs More I'm sending a strong message to the people who do this, we want this to STOP. I can't imagine a world without them, can you?

Please sponsor me to support my challenge and join me. Together we can make a real difference, because Nature Needs More.

Thank you for being game!
Eliza :)
Thank you to my Supporters
Steve Carseldine
Paul
Ben
Helen Connelly
Anonymous
Michael Reid
Amalya Theodorou
Heathet Hall
Simon Bonner
Lex Sendikas
Anne Rochford
Davin Reynolds
Oscar Rayson
Jasper And Lisa
Deb,caspar & Milla
Tiasha And Marie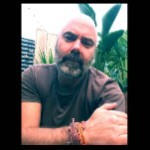 Daryl Munton
Erika Munton
Pota Froutzis
Nathan Jones
Heather Hall
Rodney Hall
Bridget Garrard
Sam Thompson
Silvana Alessandro
Tom & Laura
Jamie Dixon
Francesca Ottobre
Shelly
Simone Osmers-landau
Madeline Lau
Claire Ryle
Stevie Mackney