Pangolin in Venice coming soon
Coming soon.
The Daylesford Rhino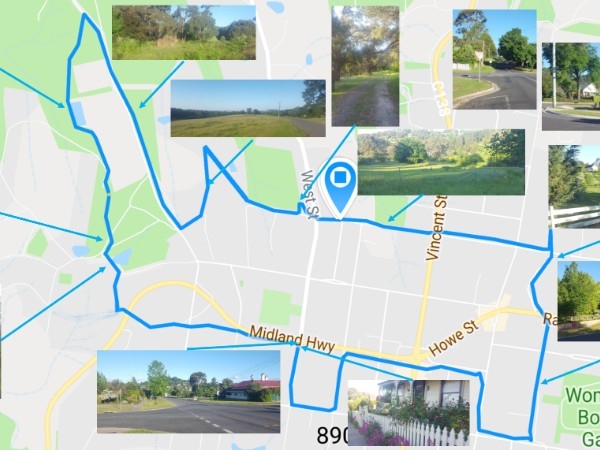 I have had a great time creating my first wildlife in the suburbs - the Daylesford Rhino. I've seen areas of my home town that I haven't been to before.
For those parents encouraging kids around STEM subjects, this is a great activity - geography, geology, botany, ecology. In addition, there is learning how to map read. The list goes on.
The reason for the mega horn is I couldn't cut across the local transfer station which is blocked off, so I decided to give my rhino a mega horn rather than de-horn him!!!
I hope you will sponsor me to support the Nature needs more rhino horn demand reduction campaign.
Off to Venice in the next day for the Rhinoceros: Luxury's Fragile Frontier exhibition and symposium.
Will tell you more about my pangolin in Venice plans soon.
Many thanks for your encouragement and support. I will keep you posted.
I'm participating in World Games For Wildlife
I will be walking the outline of our wildlife icons in different Melbourne suburbs.

I've decided that when it comes to our wonderful natural world, it is time to give our iconic wildlife some help, so I'm participating in the World Games For Wildlife between 5th November to the 21st November 2018.
 
Every day we lose nearly 100 elephants to poaching and a rhino is killed every 8 hours for its horn. We can't let this happen! By fundraising for Nature Needs More I'm sending a strong message to the traffickers and users of illegal and endangered wildlife, we want this trade to STOP. I can't imagine a world without them, can you?

Please sponsor me to support my challenge and join me. Together we can make a real difference, because Nature Needs More.

Thank you for being game!