I'm participating in World Games For Wildlife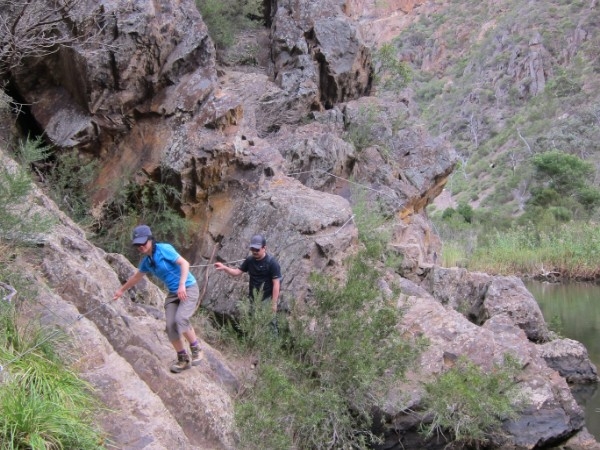 As a hiking enthusiast and adventure seeker, I love getting outdoors to explore the beauty that nature offers.
Being in touch with the land brings me tremendous joy and peace. However, sadly, due to human greed and over consumption, we are slowly destroying not only the land we live on but also killing the wonderful wildlife species that we share this planet with.
It's disheartening to know that every day we lose nearly 100 elephants to poaching and a rhino is killed every 8 hours for its horn. We shouldn't allow this to continue because one day we may wake up and there will be no more rhinos, no more elephants, no more lions and no more giraffes. How desolate will our existence become?
Hence, I've decided it is time to give our iconic wildlife some help, so I'm participating in the World Games For Wildlife during the month of November.
Please join me for a fun, adventurous hike amongst the rough and rugged terrains of the Werribee Gorge. This circuit will surely push your fitness and bring out your inner child as you climb and descend the gorge, cross rivers, scale cable wires along rock faces with plenty rock hopping along the way. Without a doubt, you will experience an awesome sense of adventure and thrill. Check out the photos at the bottom of page - these were captured on the actual circuit.
This guided adventure has no set fee. All that we ask is that you look inside your heart and donate generously to this worthy cause.
Please donate at https://events.natureneedsmore.org/fundraisers/tuyenhoang/kick-balls-for-good

If you are unable to join us, please still consider making a donation because every dollar counts! There's no amount too small or too big.
Please share widely amongst your family and friends. Together we can make a real difference, because Nature Needs More.

Thank you for being awesome!
Tuyen
Thank you to my Supporters
Ann & Nguyen
Tuyen Hoang
Anonymous
Thien And Duy
Colleen Chang
Karen And Beny
Philip
Bec And Tony
Evi